Misc
Scottish Voters Opposed to Second Independence Referendum
The latest Survation poll on behalf of the Daily Record shows more Scots opposed to another independence referendum than in favour.
The First Minister, Nicola Sturgeon, has recently said she will make a decision on whether to hold another vote on separation from the United Kingdom this autumn, and half of  respondents (49%) want her to forgo a second referendum. One in four (23%) think she should announce a second referendum this autumn, while a further 19 percent would support another referendum, but not as soon as this autumn.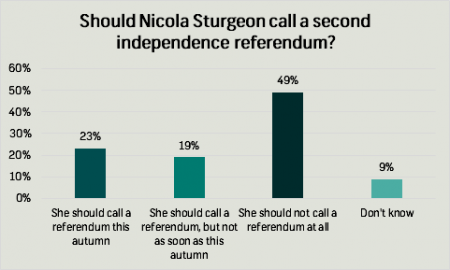 If a referendum were to be held today, our survey suggests the No campaign would win again, by 53 percent to 47 percent.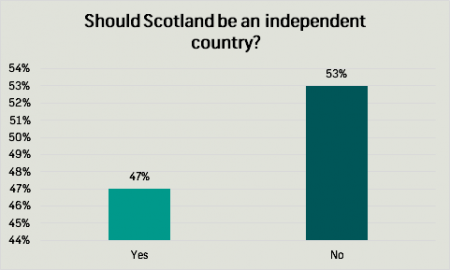 Survation interviewed 1004 people aged 16+ living in Scotland. Fieldwork was conducted 5th-10th July 2018. Full tables can be found here.
---
< Back