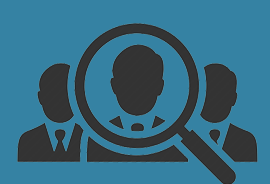 Audience Recruitment
Survation has extensive experience in audience recruitment, working with Sky News on their political events since March 2015 and working alongside ITV on their new prime time political show, 'The Agenda'.
Previous work includes Sky's general election debates and it's most recent Labour Leadership debates. Below is a list of services that we can provide:
Recruitment of audience members
This involves an initial online selection process, a proprietary vetting process, and a final phone conversation with each audience member to validate their identity and familiarise them with the event.
Balancing of the audience
Once we have an initial audience from our online selection we then draw a smaller selection so that the audience is balanced. We can balance the audience so it is demographically representative of the UK, or by other criteria which can be discussed at the proposal stage. Previously we've balanced Sky's Labour leadership debate by age, gender, membership type and political affiliation.
Assisting with the event
We can also help with the event itself to ensure you have the exact audience you desire in a TV friendly arrangement. Additionally we can provide staff to process and screen the audience.
For more information about our Audience Recruitment contact John Gibb on 020 38189661 or email researchteam@survation.com
---
< Back