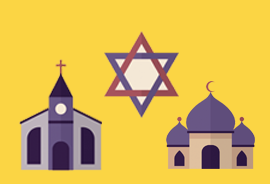 Faith and Ethnicity Research
Our faith and ethnicity research, including our panels such as the Survation UK Jewish Panel, are used for a variety of social and academic purposes to better understand the opinions of often overlooked groups.
Minority faith and ethnic groups are some of the fastest growing populations within the UK, and have a sizable impact on politics and the social sphere. Survation understand that if our societies are not homogeneous neither should our research be.
Differences in data collection across the UK make minority research particularly complex, however with our experience we are able to find demographically and geographically representative samples of hard-to-reach groups (for some of our FAQs about our Survation Jewish Panel click here).
We regularly work with charities, universities, and commercial organisations to help them better understand and work with these communities.
For more information about commissioning our faith and ethnicity research, contact Harry Mason or John Gibb on 020 3818 9661 or email researchteam@survation.com
---
Examples of previous work:
See examples of published work using the Survation Jewish Panel, on behalf of the Jewish Chronicle.
See our ongoing biannual project (2015, 2017, and 2019) with Dr Nasar Meer at the University of Edinburgh on the experiences of BAME Scots.
See our work polling BAME 18+ UK residents on behalf of British Future in their 2018 Report 'Many rivers crossed' on attitudes in the UK to race and integration since Enoch Powell's "Rivers of Blood" speech.
See news coverage of our work polling BAME 18+ UK residents for British Future in 2015, including voting intentions.
---
< Back