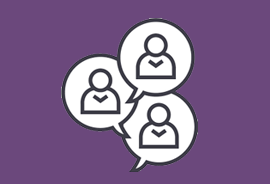 Qualitative Research
Qualitative research can add a much needed dimension in better understanding the behaviour and opinions of select target groups.
Survation offers a range of qualitative research options such as long-form structured, semi-structured, and unstructured interviews, cognitive testing, focus groups, and ethnography.
For more in-depth projects we provide research instrument design, and our experience means we are able to create an interview guide that meets research objectives without losing the ability to discover and pursue unexpected aspects of a topic that arise during the process.
Our in-house field interviewers include experienced qualitative interviewers who are trained in a wide variety of interview formats. Any necessary background information training is also given for all of our qualitative projects.
We are also able to offer reports with qualitative thematic coding analysis to draw out commonalities and interesting quotes, discourse analysis, and a range of other methods of interpreting data collected.
For more information about our qualitative research services, contact Harry Mason or John Gibb on 020 38189661 or email researchteam@survation.com
---
< Back