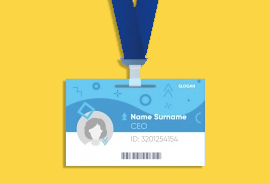 Stakeholder & Membership Polling
Survation has extensive experience working with brands and organisations of all sizes to survey their members and stakeholders.
The uses of member and stakeholder surveys are almost limitless but include improving the understanding of the consumer experience, testing reactions to potential new policies, developing a brand, or creating a consumer profile to attract advertising revenue.
Survation has conducted stakeholder and membership surveys using face-to-face surveying, online polling and telephone polling. Survation's team can advise clients on the best approach for them, based on the scope and goals of the project.
Whilst the majority of stakeholder and membership polling remains private to the client, previous published Survation work in this field has included work with the Chartered Institute of Public Relations on the state of the profession, with the North London Waste Authority on the effectiveness of recycling initiatives and proposed changes to recycling facilities, and with Netmums on users' reactions to childcare policy proposals.
For more information about our stakeholder & membership polling services, contact John Gibb on 020 38189661 or email researchteam@survation.com
---
Examples of previous work
NB: detailed methodologies for every poll can be found in the linked tables

On behalf of the Chartered Institute for Public Relations Survation polled 2028 members of the PR profession by online panel. The work formed the cornerstone of the CIPR 2015 State of the Profession report and allowed for areas of analysis not present in previous reports, for example on the educational background of employees and the gender pay gap. You can see the full report here and the original tables here.

On behalf of the North London Waste Authority Survation conducts annual polls of North London residents by telephone. These polls have been used to better understand attitudes to recycling in the area, and test both new campaigns and potential changes to recycling provision and facilities. See client page for further details of the polls.

On behalf of Netmums Survation surveyed 1,831 of their users by online panel. Tables can be found here.
---
< Back