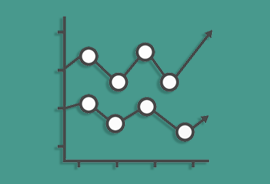 Advanced Statistical Modelling
To enhance the data Survation collect for clients, Survation offer advanced statistical modelling, data analysis and visualisation providing deeper insights into our client work.
Our offering is led by Head of Data Analysis Dr. Isabel Taylor, an accomplished data scientist, who prior to joining Survation was Targeting and Analysis Manager ​for The Labour Party, gained her PhD in political science at the University of Nottingham ,and worked for a variety of other organisations in data related roles such as The Committee on Standards in Public Life, The Atlas ​Project and The Methodist Church of Great Britain.
Isabel oversees Survation's new and innovative methodology work, complex data analysis, modelling and product development, acting as lead technical advisor for method design and best practice for our research output.
Following successful prior collaborations, Survation have begun a three-year partnership with Royal Holloway, University of London, to improve methods for gauging public opinion, particularly in relation to multi-level regression and post stratification (MRP) a statistical technique enabling the estimation of local area opinion in the UK in Europe as well as geographies such as the U.S.
While these techniques have been primarily for elections to model how party political support translates into constituency/seat level estimates, under the agreement researchers from Royal Holloway will work to extend these methods to model different commercial and policy-related outcomes, from product, brand or service demand, to views on urban development and renewal.
The collaboration has also funded two PhD studentships and provides research and internship staff to Survation from Royal Holloway's MSc students based in RHUL's Democracy and Elections Centre.
John Gibb is on hand to advise on whether modelling, data analysis, visualisation and MRP work can assist your work and can be reached at 020 38189661 or email researchteam@survation.com to discuss your requirements.
---
< Back