Consumer, Media & Technology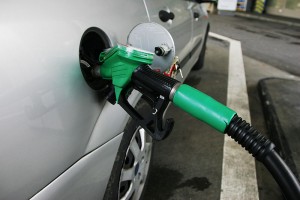 Should The Chancellor Cut Fuel Duty In The Budget? Survation Survey Reveals Public Opinion
There is strong public support for a fuel duty cut, according to a recent poll conducted by Survation for Daily Star Sunday.
When asked about the Budget, which will be announced on 21st March and set out government spending for the next year, 71% of respondents said that the Chancellor should cut fuel duty. 17% said that the government should 'keep fuel duty the same' and 3% replied that the Chancellor should increase fuel duty. Support was highest among women (74%) and those on low incomes (81% among those in the C2 bracket and 78% among those in the DE category).
Decreased driving, blame;
The poll also found that 57% of those surveyed have decreased the amount they drive versus a year ago due to increasing fuel prices, while 30% have not. When asked who or what they blame most for rising fuel prices, 49% of respondents said 'the UK government's level of fuel duty', while 25% replied 'oil companies raising prices' and 15% said 'the instability in the Middle East'. Women were more likely to blame fuel duty (51%) than men (47%), while men were more likely to attribute increasing fuel prices to the instability in the Middle East (18%) than women (11%).
Saving money on?
When asked about their driving habits more generally, 67% of those surveyed said that they would consider slowing down their driving speed to save money, compared to 15% who replied that they would not. Regarding car maintenance costs such as servicing and tyres, 43% of respondents said that they are not spending any less on such costs than they were 12 months ago, versus 38% who are. The over 55s were the most likely age group to not be spending less, with 51% of that age category responding that way, compared to 45% of those aged 35-54 and 30% of those aged 18-34.

Survation interviewed 1,034 people online between February 23 and 25. Data were weighted to be representative of the UK public.
Full data tables are available here.
---
< Back