Consumer, Media & Technology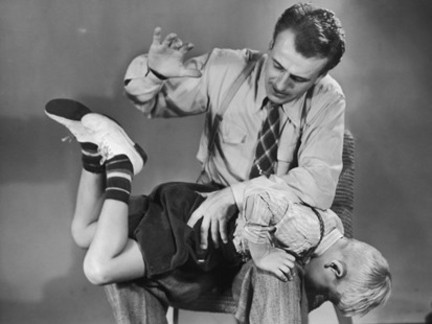 Should the smacking ban remain in place? Survation poll reveals public opinion (Mail on Sunday)
Survation's poll for the Mail on Sunday has revealed strong public support for the repeal of the 2004 smacking laws. When asked about the 2004 law change, which made it illegal to smack children if it caused 'reddening of the skin' or any other injury, 60% of respondents felt the law should be removed.
The poll also revealed that the 2004 laws have actually made little difference to the way parents act towards their children, as only 20% of parents have now been put off smacking as a result. This point was strengthened further by the fact that 60% of parents said the laws made no difference to how they would discipline their child, along with 78% admitting to smacking their child at some point.
Respondents  agreed (62%) that the anti-smacking laws have contributed to an overall decline in discipline amongst young people, however they were split regarding their impact in last summer's riots, 41% agreeing that the laws contributed whilst 37% disagreed.
Additional Questions
Survation's poll also revealed the public opinion on a number of other current issues;
Firstly, the general public were found to be unanimous in their support of the decision to strip Fred Goodwin of his knighthood, with 73% agreeing with the decision. In addition, 70% of respondents also felt that it would not be right for Goodwin to continue receiving all of his yearly pension of £342,500 per year from the Royal Bank of Scotland.
The poll also revealed that the British public are relatively unconcerned about the potential negative impact of curbs on city bonuses. For example, only 28% of respondents felt that top businessmen/businesswomen would leave the country due to bonuses being reduced, whilst 55% felt they remain in the country. This lack of concern was evident further in the fact that when asked if they agreed that top businessmen/businesswomen leaving the country over reduced bonuses would make Britain worse off, 49% disagreed whilst only 27% agreed.
Finally, respondents also overwhelmingly supported (86%) the idea that a Lord/Lady should have their peerage removed if they are sent to jail, a course of action which is currently not possible to undertake.
Survation interviewed 521 people online between February 2nd and February 3rd, data was weighted to be representative of the UK.
Click here for the full results
---
< Back