Politics, Government & Current Affairs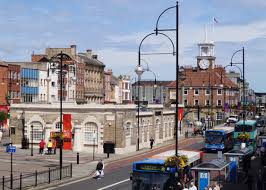 Stockton South Constituency Poll – Survation for Unite the Union
On behalf of Unite the union, Survation interviewed 1084 residents of James Wharton MP's Stockton South constituency by telephone.
Key findings:
Current voting intention (with change since 2010 general election):
CON 39% (0), LAB 37% (-1), LD 3% (-12), UKIP 18% (+15), OTHERS 3% (-2)
Top issues for the residents of Stockton South and their families: the quality of the local NHS hospitals and GP services (25%), employment opportunities (18%) and the impact of immigration (15%)
We also asked Stockton South residents about the US-EU trade agreement known as the Transatlantic Trade and Investment Partnership (TTIP). We found that:
63% oppose the inclusion of the NHS in this trade agreement, 18% support its inclusion and 20% don't know
60% think David Cameron should seek to exclude the NHS from the agreement
51% think Mr Cameron should veto TTIP if he fails to get a guaranteed opt-out for the NHS. 17% think he should not veto TTIP and 31% don't know
For more information on Survation's previous polling on TTIP in a series of Conservative-held marginals, please follow this link.
Fieldwork was conducted from 6 to 12 November. Data tables for this poll are available here. Data were weighted by age, gender and ward. Survation is a member of the British Polling Council and abides by its rules.
---
< Back