Blog
Strong support for schools to help children understand relationships and mental health
As part of the lead up the #RSEDay, which is happening on 24th June 2021, FASTN and Mental Health Foundation commissioned Survation to poll 1,011 parents of primary or secondary school aged children in England. 
This research explored how parents feel regarding talking to their children about issues surrounding mental health and different kinds of relationships.
There is overwhelming support for schools to play a role in helping children understand and prepare for family relationships, with 92% finding it important, and for friendships, with 96% finding this important.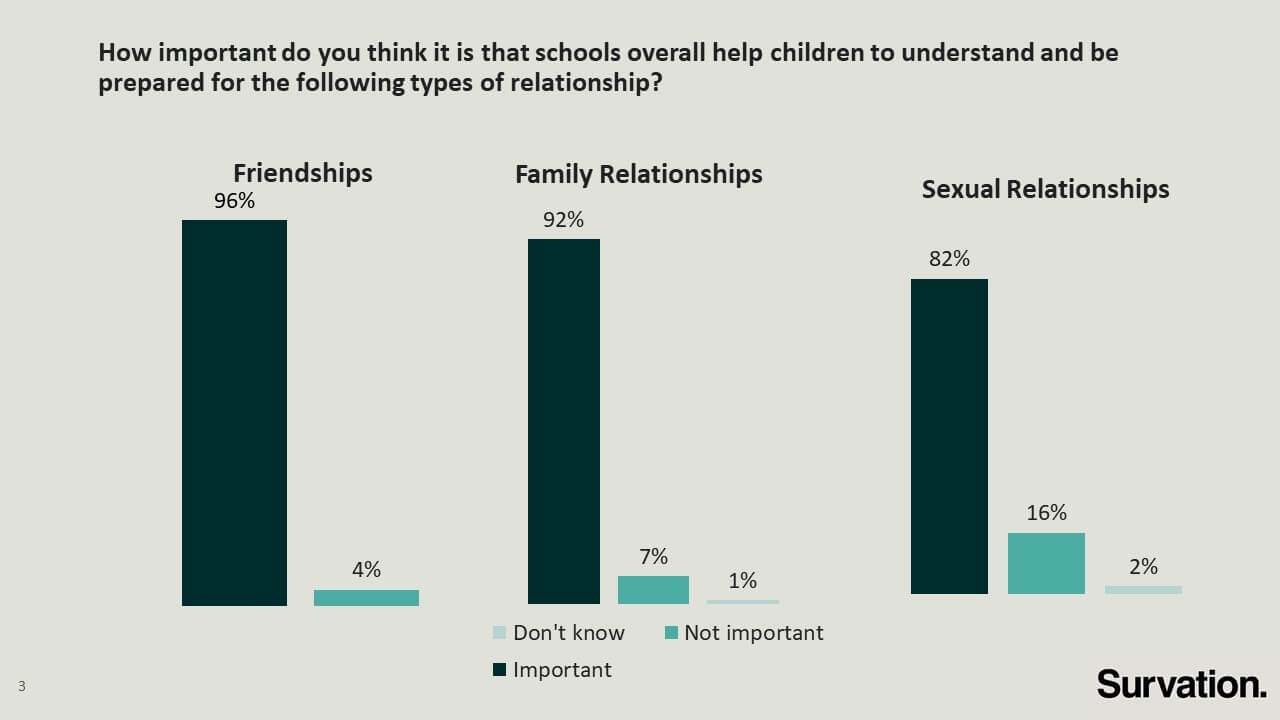 When asked how frequently parents themselves talk about the impact of relationships on mental health, three quarters (75%) of parents reported that they speak to their children often or sometimes – only 4% stated that they never do this.
While the majority of parents (89%) feel confident talking to their children about mental health, 1 in 10 parents do not feel confident. A smaller percentage of respondents (77%) reported that they feel that their child is confident in talking about their moods and feelings with their parents and/or friends, whereas 1 in 5 lack the confidence to do so.
Data also supports the initiatives implemented through Relationships, Health and Sex Education (RHSE) curriculum. The majority of parents polled find it important that the school curriculum helps children understand what mental health is (94%), what contributes to good mental health (93%), and what constitutes as sexual harassment and violence and why these are always unacceptable (93%).
Despite the support for these initiatives, less than half of the parents (42%) have heard of the statutory Relationships Education from their child's school.
Survation is a member of the British Polling Council and abides by its rules. Fieldwork was conducted 9th – 14th June 2021. Data tables and methodology can be found here.
---
< Back