Politics, Government & Current Affairs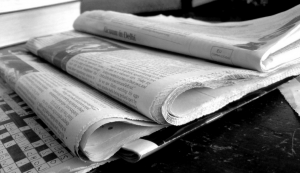 Survation Poll For Free Speech Network: Public Support Press Freedom & Law Enforcement vs. Further Regulation

London, 18th November 2012: On behalf of the Free Speech Network, British Polling Council members Survation conducted a public opinion poll of 1002 UK adults on November 12th and 13th on issues of press freedom and regulation. Full data tables can be viewed here; A graphical report is available here:
Key Findings:
Less Than 1% Of The Public Rank Press Regulation As A Number One Priority For MPs Attention
Almost Nine Out Of Ten People Do Not Consider Press Regulation A "Top Ten" Issue
Public Rank Press Regulation 19th Out Of A List Of 20 Priorities With Only Constitutional Reform Of Less Interest
When asked to list in order their top ten priorities for MPs' attention, "regulation of the press & journalism" was the number one priority for only 0.5% of respondents. Only 12% of respondents selected press regulation anywhere in their top 10 issues, suggesting that for almost nine out of ten people this is not an issue of pressing concern. Overall, after all rankings were taken into account, "regulation of the press & journalism" came 19th out of a list of 20 issues, with only "Constitutional reform" scoring lower in terms of importance. The top five issues, "Economic growth / Recession", "Unemployment", "Inflation / Cost of living", "Immigration / Overpopulation" and "Healthcare / NHS", all scored over 10 times higher on level of importance than "regulation of the press & journalism".
 91% Of The Public Express Support For Free Speech
Two-Thirds Of The Public Are Proud Of Britain's Regard As A Model Of Press Freedom
Freedom of speech, on the other hand, seems to be an issue that people care considerably about – 91% of people expressed support for a statement that "people in Britain should have the right to say or write whatever they think on matters of public debate", subject to libel laws. And 64% said that they were "proud that the United Kingdom is regarded by some around the world as a model of press freedoms and freedom of speech" compared with 36% who did not feel it was relevant or important to them.
Only 24% Of The Public Believe The Government Should Focus On Introducing New Laws And Regulation, 71% Believe Government Focus Should Be On Ensuring Existing Law Properly Enforced
When asked what they thought the government should focus on to stop bad practices by the UK press, a strong majority, 71%, thought the focus should be on ensuring that existing laws are properly enforced, compared with 24% who thought the government should focus on introducing new laws and regulations. When further pressed on whether there were any specific journalistic practices that they would like to see outlawed or regulated, other than those that were already illegal, support for additional regulation dropped still further, with only 7% of people able to think of anything else they would like to see outlawed or regulated.
 62% Of Public Supportive Of Journalists Exercising Judgement As To When Publishing Confidential Information In The Public Interest
People were also broadly supportive of journalists exercising their judgements as to when the publishing of confidential information was in the public interest, as opposed to having automatic prosecutions, with 62% in favour of this arrangement, compared with 31% who wanted all such disclosures to result in prosecutions and 7% who wanted no law against publishing confidential information at all.
 Local Newspapers Are Considered A Positive Force In The Community
Overall respondents were reasonably well disposed towards their local newspapers, with 39% saying they were a positive force in their local community, more than double the 15% who thought they were a negative force. More troubling for local newspapers, however, is the finding that an overwhelming 92% of people thought that any new system of press regulation should also apply to local journalism as well as major national newspapers. Combined with the fact that 86% of respondents thought that any new regulatory body should be funded by the newspapers that it regulates and any resulting system may well involve a portion of the financial burden falling on local journalists.
 65% Of The Public Believe Any Press Regulation Should Extend To Websites And Blogs
41% Of The Public Believe Any Press Regulation Should Also Extend To Twitter
A Majority (55%) Would Circumvent Tighter UK Newspaper Regulations, Going Online To Access Information
As well as local newspapers, almost two thirds of people, 65%, thought that regulation should extend into the online world applying to websites and blogs, including 41% who thought it should also apply to those using twitter. This increasing blurring of the distinction between traditional journalism and online media is further highlighted by the fact that over half of people surveyed, 55%, said that if a story was not allowed to be published in UK newspapers due to press laws, they would simply go online and look it up on Google or Twitter. The same proportion, 55%, said they would access the websites of American newspapers to get hold of information not being revealed in the UK.
 68% To 9% Believe Any New System Of Press Regulation Should Include Provision To Allow Libel Actions To Be Settled More Cheaply And Quickly
78% of respondents want to see any new system in place within the next year
Two thirds of respondents, 68%, thought that any new system of press regulation should include a provision to allow libel actions to be settled more cheaply and quickly, compared to only 9% who disagreed with the idea, indicating perhaps a broader interest in reforming media law beyond simply restricting unethical journalistic practices. As for the timing of a reforming regulation, 78% of respondents wanted to see any new system in place within the next year, including 28% who want it introduced within the next 3-4 months, suggesting a general desire to see things resolved relatively quickly, a year and a half on from the phone hacking scandal.
 Public Swayed By Issues Dominating Headlines
Finally, 55% of respondents said they were more concerned by allegations of a cover up at the BBC surrounding Jimmy Savile than were concerned by either phone hacking allegations (13%) or allegations of payments to police and public officials (32%); a likely indication that people's concerns are significantly swayed by issues that are currently dominating the headlines, but tend to fade over time.
Full data tables can be viewed here;
For further information, please contact:
Damian Lyons Lowe
Survation Ltd
0203 142 7644
0203 142 7640 (Switchboard)
damian.lyonslowe@survation.com
About The Free Speech Network
The Free Speech Network comprises UK, European and global newspaper, magazine, print and online publishers, editors and other groups who share concerns over protecting freedom of expression against any threats to introduce a statutory backstop to press regulation, undermining the basic principle of a free press and internet which has been in place in the UK for over 300 years.
For further information, please contact admin@freespeechnetwork.org.uk
---
< Back