Politics, Government & Current Affairs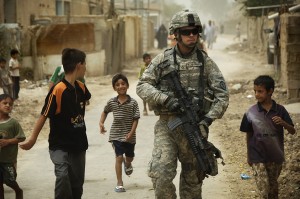 Survation / Daily Mirror: Iraq – 10 Years On.

Survation conducted a poll of 1005 people on behalf of the Daily Mirror for the 10th anniversary of the Iraq war.
We found that 65% of people feel that they were lied to at the time by politicians, whilst 54% said that they would not have supported the war based on what they know now, compared to only 4% who strongly agreed that they would. These figures certainly help to explain why 46% of people now trust politicians less than they did in 2003 as a result of misinformation about possession of WMDs. 10 years on, the public clearly still feels a sense of betrayal at the facts that were presented.
Perhaps the most depressing finding is that fewer than 15% of people believed that the war was worth the financial and human costs as well as the long term effects.
It is clear that the public has continued to bear the perceived dishonesty of politicians with little forgiveness, and that public opinion remains, perhaps as strongly as it has ever been, against the UK's intervention in Iraq.
Full data tables can be found here, and you can read the Mirror's article here.
Survation interviewed a representative sample of 1005 adults aged 18+ online on 13th March 2013.  Data were weighted to the profile of all adults. Survation is a member of the British Polling Council and abides by its rules.
---
< Back