Blog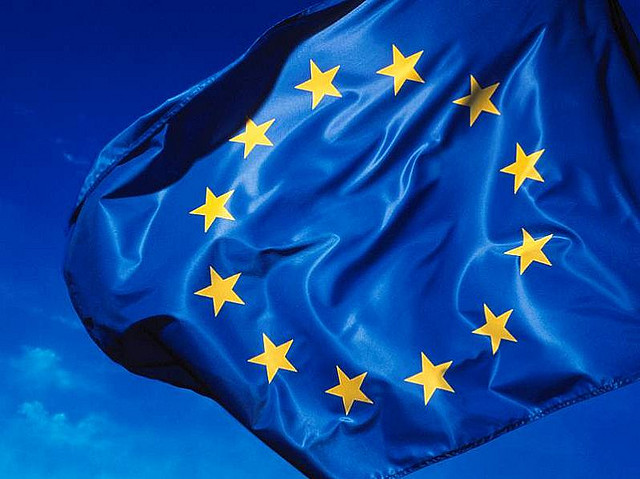 The EU Referendum – Where the UK Stands Today
"Should the United Kingdom remain a member of the European Union?"
In our latest EU Referendum online poll of 5,000 UK respondents, conducted between 29th June and 6th July for The Alliance for Direct Democracy in Europe (ADDE), "Yes" lead "No" in the referendum voting intentions by 45% to 37%. While 18% of likely voters are currently undecided.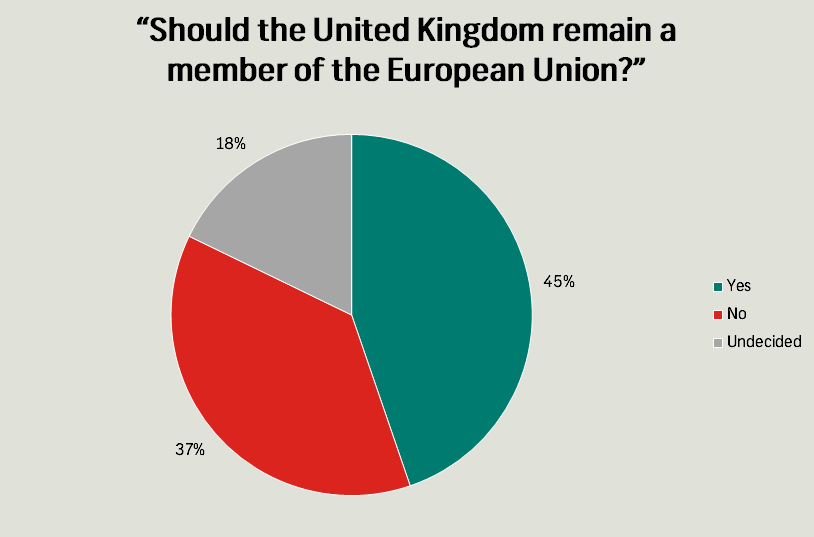 Leaving aside undecided voters now, at  54.4% Yes and 45.6% No, this is an 8.8 point lead for "Yes" – about 2 points smaller than the margin of victory for "No" in the Scottish Independence Referendum 2014.
We further asked those who said they would vote "Yes" or "No" if they would definitely vote that way or whether they might consider switching based on the outcome of these negotiations.
Based on this, we were then able to place all people who say they will vote in the referendum into one of the following groups: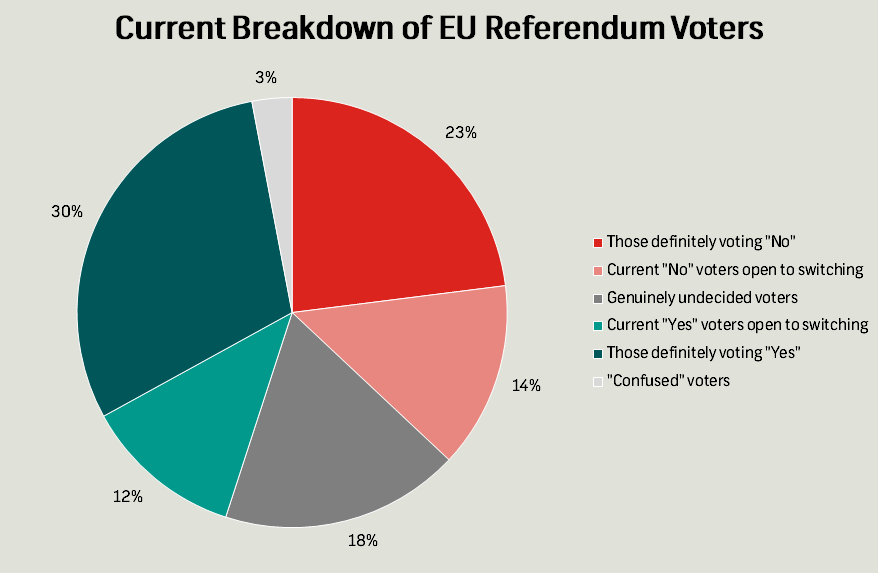 However, this was a question about a referendum today. Of course, in reality the referendum will take place in a different context, after an attempted renegotiation of the UK's terms of membership.
Renegotiation Priorities
The top issues people sought in renegotiation were, in order:
32% – Ending the automatic right of all EU citizens to live and work in the UK, so that we can control the numbers and quality of immigrants coming to the UK
18% – Restoring sovereignty to the UK Parliament so we can make our own laws
15% – Lowering the cost of our membership, so the money could be spent at home
The "Yes" campaign begin this process with a lead, but this does not mean that public attitudes towards the European Union are in general favourable.
If the UK were not already a member of the EU, only 37% of the public would support moves to join the organisation, compared with 40% who would be opposed.
When we asked respondents to list the first word or phrase that came to mind when seeing the words "European Union", our analysis showed about 21% wrote a response which was considered to be a positive comment, compared with 39% who wrote something negative.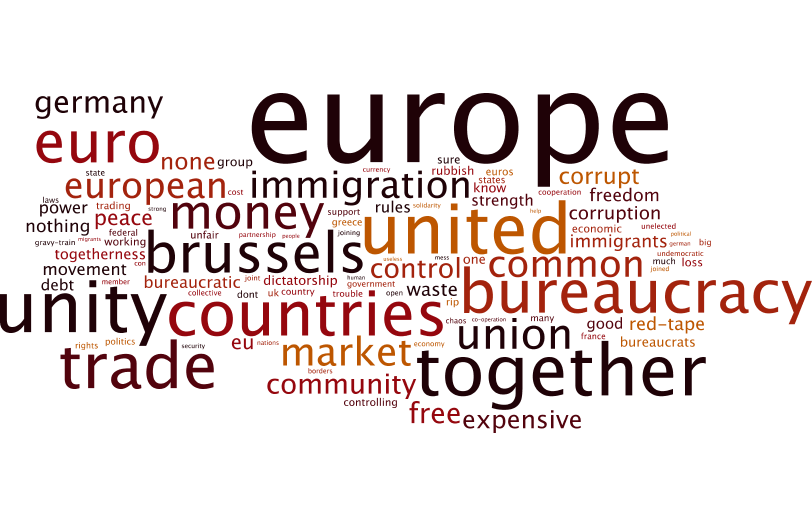 A Eurosceptic Paradox
The campaign is therefore in a peculiar situation. The majority of the UK public hold quite negative views of the European Union. Very few self-identify as European even alongside their other national identities. They see the European Union as controlling an undesirably (and unrealistically) large proportion of UK legislation. They also think the UK spends far too much on its EU membership, even though they underestimate the true amount spent. In particular, people want to see changes to those areas of the EU – freedom of movement, contributions to budget, national sovereignty – where the UK has so far been and will likely continue to be least successful at achieving meaningful concessions.
Despite all of this, more people nevertheless plan to vote to continue the UK's membership of the European Union.
Confronting why this is the case is going to be essential if the "No" campaign is to achieve its aim.
Damian Lyons Lowe
Founder & Chief Executive
Our full report on this topic by Director of Research Patrick Briône (@PatrickBrione) can be found here.
The full data tables for all questions mentioned in the report and coverage can be found here.
To find out more about Survation's services, and how you can conduct an online poll for your research needs, please visit our services page.
Survation is a member of the British Polling Council and abides by its rules.
---
< Back