Politics, Government & Current Affairs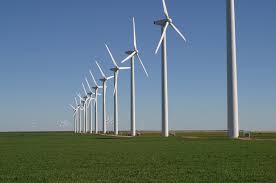 The Great UK Energy Debate. Survation Take A Detailed Look For The Mail On Sunday
In tomorrow's poll for The Mail On Sunday we've looked in detail into the current state of the energy debate.
The poll covers John Major's "windfall tax" intervention, attitudes to specific "green taxes" and energy policies and their future shape, the public's view on respective party leader's policies, consumer experiences of budgeting for heating and the public's experience with switching.
Voting intention and change since our poll on October 24th is:
CON 29 (nc) LAB 35 (-2) LD 12 (+2) UKIP 17 (+1) AP 7 (-1)
1000 UK Adults were polled on Friday October 25th.
Full data tables can be viewed here:
Here are a couple of energy related tables you may find interesting. The policies in the table below are written in shorthand, full descriptions are available in the tables.
On switching, we asked the public who had looked into switching (60% of the sample) about their experiences:
Full data tables can be viewed here:
Survation is a member of the British Polling Council and abides by its rules.
---
< Back