Politics, Government & Current Affairs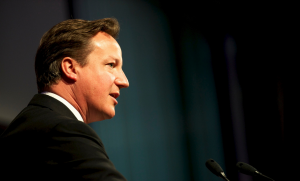 Voting intention ahead of local elections shows Cameron in trouble
The final Survation poll ahead of tomorrow's local elections puts the Conservatives on 29%, down 10 points from where they were polling in the equivalent week before the last time these seats were contested in 2009. Labour meanwhile is up 13 points since it's abysmal performance in 2009 and UKIP up 10 at 16%. With UKIP's vote-share reaching into the 20s in their best regions it seems likely they could pick up dozens of council seats tomorrow, and cost the Conservatives dozens more in losses to Labour.
Full Survation briefing ahead of the local elections to follow.
The full headline voting intention figures from our poll are as follows:
CON: 29%
LAB: 36%
LD: 12%
UKIP: 16%
Others: 8%
Data tables can be viewed here.
---
< Back