Charities & Campaign Groups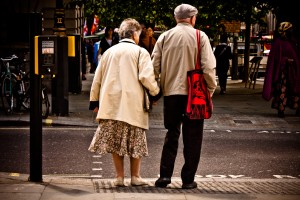 Pension Provision In An Independent Scotland
Scots Over 60 –  Referendum Voting Intention
Yes – 33%
No – 55%
Undecided – 13%
33% of Scots in our survey on behalf of The Sunday Post aged between 60-86 intend on voting for Scottish independence, 55% intend on voting against.
Are pensions post independence an issue for this group?
When pensioners were asked how important the issue of pensions was in determining their vote, on a scale of 0 to 10 the average score was 6.5 with more than 1 in 5 giving it 9 or 10.
Lack of Information A Culprit?
59% of pensioners said they still didn't have enough information about what would happen to their pension if Scotland became independent. 41% said were "very concerned" about how the state pension will be funded in an independent Scotland, with a further 31% "somewhat concerned". Amongst the 65% of respondents with a private pension, 48% were either "somewhat concerned" or "very concerned" about how private pensions would be funded in an independent Scotland.
Trust
Concern over pensions could prove a difficult problem for Salmond and the SNP to overcome. When asked which politicians they most trusted on the issue of pensions, Alistair Darling was the clear winner being chosen by 24% or respondents. In contrast, John Swinney came bottom of the list with only 10%, followed by Alex Salmond and David Cameron on 12%. Lack of credibility is problematic. Whilst the SNP has proposed that the government of an independent Scotland could delay the increase in the pension age and pay a higher starting rate for pensions than the rest of the UK, less than 1 in 3 pensioners regard these proposals as achievable.
The full tables, questions and answers for this survey are here.
---
< Back