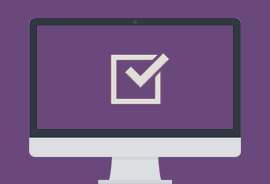 Online Research and Flash Polls
Survation has extensive experience of  targeted, bespoke opinion polling, along with large, nationwide opinion polls and omnibus.
Online opinion polling provides clients with a lot of flexibility. The format particularly lends itself well to large sample sizes, longer polls that may not be feasible by telephone, and polling or market research that requires the use of mixed media.
Clients wishing to ask one or two questions to a large national panel can often save on costs by adding questions to our national or Scottish omnibuses. Alternatively clients can commission their own poll, with almost no limit to what can be achieved in terms of scope, target audience, or question type.
Previous online polling by Survation has targeted groups as varied as women on low pay on behalf of the Fawcett Society; past, present and potential Conservative voters on behalf of Bright Blue; and rail passengers on behalf of RMT, with sample sizes varying from 320 to 2500.
The ability to use mixed media in online polling also opens up new opportunities. A poll for the Mail on Sunday about future leaders of the Labour party involved every respondent being shown short video clips of the potential candidates, and in the run-up to the General Election Survation used visual mock-ups of ballot papers to replicate voting day as accurately as possible.
Clients work with experienced members of the Survation team throughout the polling process, with an appointed project manager.
Due to our core team being entirely in-house, from scripting to tabulation to final presentations, we are able to deliver online polls with a very quick turnaround where necessary. These flash polls ensure that Survation and its clients can be the first to react to the latest news announcements, or fit a sudden deadline.
Previous flash polls have included reactions to the announcement that there would be a by-election in Newark, and the first poll to be released following the second General Election leadership debate on April 2nd, 2015.
Survation's online opinion polling service caters to a wide range of clients, from those looking for low-cost answers to those wanting to commission large, innovative polls to support in-depth research or detailed brand analysis and market research.
For more information about our online polling services, contact John Gibb on 020 38189661 or email researchteam@survation.com
---
Examples of previous work
NB: detailed methodologies for every poll can be found in the linked tables

On behalf of the Fawcett Society Survation polled 1,003 UK women earning £7.44 per hour or less, or £1,128 per month or less from 4th-6th June 2014. The research went on to form an integral part of a Fawcett Society report on the changing labour market. To see the Fawcett Society's coverage of the results click here and here. To see the full report click here. Tables can be found here.

On behalf of Bright Blue Survation polled past, present and potential Conservative voters, as well as an additional nationally representative sample. The overall sample size was 4,601 and all fieldwork was completed from 12th-30th September 2014. Respondents were sorted into Conservative Loyalists, Defectors, Joiners and Considerers as defined by Lord Ashcroft. The work was used as the basis of two Bright Blue reports which can be seen here and here. Tables can be found here, here, here and here.

On behalf of the RMT Survation polled 1,005 passengers of First Great Western, East Coast, Northern Rail, and First Transpennine Express rail services. The fieldwork was conducted 27th January-2nd February 2015. To see a report of the findings click here. Tables can be found here.

On behalf of the Mail on Sunday Survation polled 1,017 British residents on 23rd May 2014. The poll looked at attitudes towards potential Labour leadership contenders, and involved showing video clips of each potential candidate to all respondents. To view a summary of the results including links to the videos, click here. Tables can be found here.

On behalf of the Huffington Post Survation polled 1,024 British residents on their attitudes to the announcement of a by-election in Newark in which Nigel Farage was rumoured to be considering standing. Fieldwork started and ended on the 30th April 2014, and was uploaded to the Huffington Post website by 5pm that day. To see the original article click here. Tables can be found here.
---
< Back